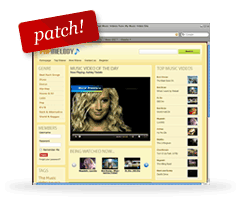 It is ready! The new PHP Melody version is now available for download.
As previously announced, this release will not bring any new features compared to the last version (1.6.3). Instead, we chose to fix the problems which haunted PHP Melody 1.6.3.
The complete list of fixes is available at this location.
Existing customers can download this patch from our Customer Area (Download Updates). If you have too much time on your hands this weekend, you can choose to install a fresh copy of PHP Melody 1.6.4. The complete package can also be downloaded from your Customer Area account (Download Products).
If you'd like to follow the discussion attached to this release, please visit our forums.
A big thank you goes to all those who reported bugs and helped solve them.
Enjoy and have a fun weekend! 😉
~ The PHPSUGAR Team
FaceBook Comments