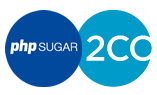 Prospective customers  can order order any of our products via 2checkout.com starting June the 1st 2012. The payment gateway was introduced  in addition to our existing gateways (PayPal, MoneyBookers and FastSpring).
Some people prefer to pay via 2checkout and we certainly won't get in their way.
Thanks and happy shopping!