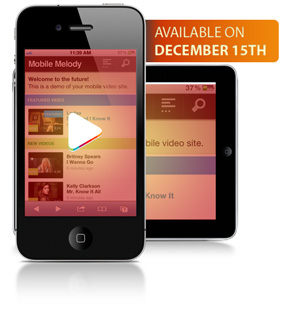 Many customers have been asking about the previously announced Mobile Melody plugin for PHP Melody. Honestly, we couldn't be more excited about the positive feedback we received along the way.
Yes, the release date has been pushed back for various reasons but in the end we're very happy with the finished product.
Mobile Melody will "mobify"  hundreds (hopefully thousands) of PHP Melody websites overnight. If you're not sure what Mobile Melody is, please read this previous announcement.
There's no reason to wait until next week because you can get acquainted with Mobile Melody right now. Grab the nearest smartphone or tablet and type: http://phpmelody.mobi/
Hope you like what you see

Enjoy Mobile Melody and most importantly, we wish you a great weekend!